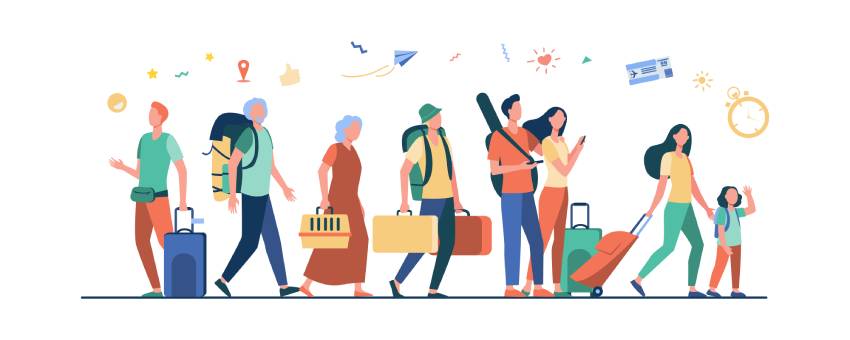 Everyone dreams of exploring the world and going on different adventures. Some people even fulfill their travel desires by going solo or traveling with their family and friends. It is indeed irresistible to meet new people, try out different dishes from around the world, understand different cultures, and experience thrilling adventures. These things make traveling not only exciting but also an inspiring experience. So whether you plan to travel alone or with other people, you will require to take some time off, save money, and actually bring your dreams to reality.
If you consider traveling, it is classified into various types depending on the way of travel. For instance, you can see solo travel, group travel, or family travel. Similarly, there are other types of travel that we feel everyone of you should experience at least once in a lifetime. Doing this will certainly introduce you to new people, cultures, cuisines, and the magic of different places. Besides, these travel types will fulfill your wanderlust and help you keep up the urge to go far off places. So let us start with twelve different types of travel that everyone should experience.
Different types of Travel:
1. Road trip:
Have you ever dreamt of road tripping? We know after watching travel movies, everyone gets inspired for a road trip with fun tunes on an exciting roadway. So you can rent out a caravan or an RV or even take your own car and head out for a thrilling adventure. Road trips become more memorable with friends or family, but you can also do it alone and spend some quality time. Plan it as per your taste and discover new paths that you have never been to before. Explore the surroundings and experience the surprises that come in your path, such as meeting strangers and making new friends.
2. Backpacking Trip:
A backpacking trip is meant to bring the best out of an individual, so everyone should experience it at least once in their lifetime. These types of travel offer a sense of freedom without any commitment. It makes you free to explore the world and discover new roads without any pressure. Backpacking through different corners of a country will make you see the world from a different perspective. Some of your days might be tough, while others will offer you plenty of stories that you can share with your loved ones.
3. Adventure Travel:
Life without adventure is nothing but a plain book with no stories. Although this might not be applicable to everyone out there, you should at least try to go on an adventure trip once in your life. These types of travel are loaded with thrilling activities that challenge your fears and fitness. You can do mountaineering, trekking, camping, or try water sports at any of your favorite travel destinations.
4. Solo Travel:
People nowadays don't wait for their friends or family members to join them on a trip. They set out individually and challenge themselves by going solo. Hence, solo travel is one of the best types of travel that everyone should experience. It puts you on different roads and lets you discover new places on your own. Although traveling solo can sound thrilling at times, it can change your life and make you feel confident and independent. Besides, you get to go wherever you want, eat whatever you like, and modify your trip without thinking about anyone else. You get the liberty to live your trip on your terms. So challenge yourself and try going on a solo trip as it will be the best option if you want to experience something new.
5. Group Travel:
Another type of travel that is most popular in recent years is group travel. People who have an urge to travel and like to have companions on the trip generally go for this option. In group travel, people head off with friends, family members, or strangers from around the world. The best part about group travel is that you will always be surrounded by people, no matter where you go. So there won't be any chances of freaking out if there's any challenging situation in front of you. Many travel agencies organize group trips so you can connect with them and get a ready-made travel itinerary. You only need to pack your bags and head out to create countless memories.
6. Family Vacation: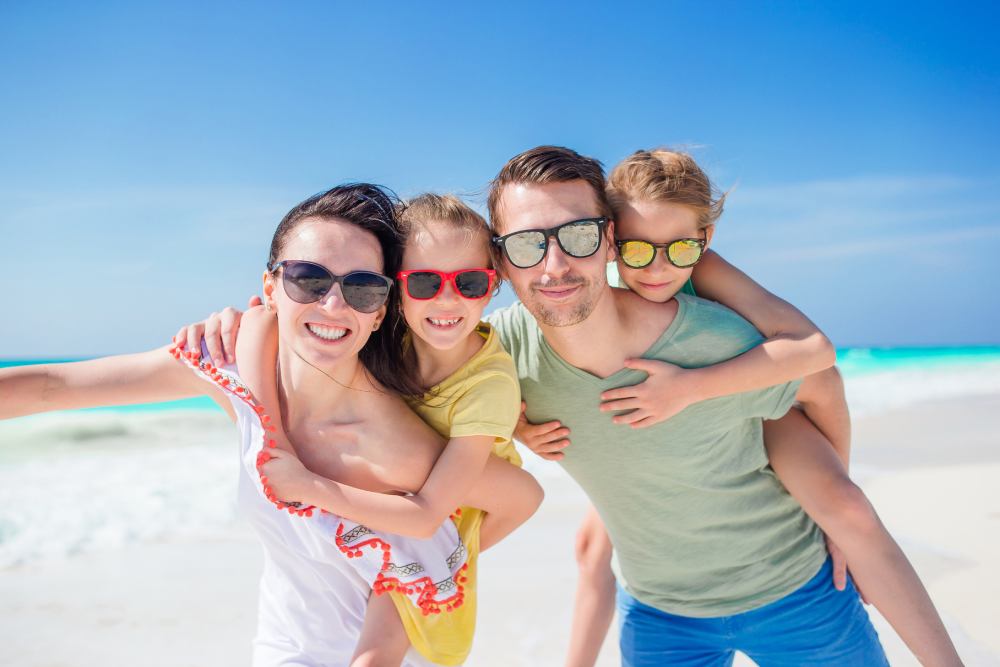 One of the best ways to connect and spend quality time with your family is to go on a family vacation. Many of you might be living under the pressure of work, home chores, responsibilities of parents or children, or academics without giving much attention to the family members. That's when you should think of an exciting family vacation as it gives a much-needed break to everyone and also relieves stress. Besides, everyone gets to spend time with each other and share things that are left untold due to busy lifestyles.
7. All Girls All Boys Travel:
Nothing can be more exciting than going on a trip with your besties. In these types of travel, you take all your friends where they fill the trip with crazy adventures, offbeat locations, and never-ending fun. You also get to throw away the worries and create new memories with them. Besides, going on an all-girls all-boys trip strengthens the bond and gives major friendship goals to other people.
8. Siblings Only Vacation:
Siblings are always irritating creatures for anyone, but they become the best companions outside the home. Moreover, when you grow older, you become more connected with them as they live in different cities, countries or have a tough routine. Ultimately, you start missing their annoying behavior and the love-hate relationship. If this is the situation with you and your siblings, then you all can take a break and head off on a siblings only vacation. Plan something extraordinary, and spend quality time with your partners-in-crime. These types of travel will eventually help you create memorable moments with them and bring out the best version of yourself.
9. Romantic Travel:
Exploring an exotic location with your better half is the perfect way to spend quality time with each other, experiencing adventurous trips together, and rekindling your romance. This type of travel is quite popular among new generations as they love to travel with their partner. So if you are engaged, newlywed, married for years, or have been dating someone for a while, romantic travel will surely strengthen your relationship and bring you closer to each other. It will take you both away from the daily routine and stressful life.
Choosing a perfect destination undoubtedly depends on your taste. Are you looking for a whimsical romantic destination or an adventurous trip? Do you want to explore the historical places or hop into the foodie streets? No matter what destination you choose, make sure you have a great time and memories for a lifetime.
10. Luxury Travel:
Luxury travel is all about treating yourself to the best services and taking a peaceful break from the daily routine. In luxury travel, you can indulge in lavish and sumptuous accommodations, exquisite dining, informational and educational guides, and all the luxurious services. This type of travel comes with no time pressure and no stress, yet getting all your expectations fulfilled with perfection. You generally need to head off to a wellness retreat, resort, or spa resort to de-stress and relax from your everyday life.
11. Weekend Travel:
Weekend travel is a skill that many people have mastered in recent years. Earlier, people used to think that traveling requires at least four to five days to properly enjoy a trip, but many travel enthusiasts fulfill their traveling desires by heading off to different destinations on the weekend as well. To enjoy this type of travel, you need to be a master at getting cheaper flights, finding shorter routes, packing less, and planning the best two days itinerary. While it may sound intimidating, a weekend break will surely let you escape from the hectic life and help you head back energetically to your daily routine on Monday.
12. Getting back to your roots trip:
Ever wondered where your roots are from? Well, many travelers have the urge to find out their roots, and thus, they set out to destinations where their forefathers were born. The destination for such types of travel can vary based on your roots. Some of you might have to visit refreshing mountains while some will need to visit a relaxing countryside. No matter where you go, this type of trip will help you to explore the real you and everything about your forefathers.
Conclusion:
There is no right time to travel. With such a wide variety of travel types, you can always head off to any travel destination you wish to explore. So don't wait for the perfect moment and start planning your next trip.