Is there a more enjoyable way to pass the time than traveling? Exploring new locations, learning about other cultures, and simply getting away from it all? If you're like the majority of people, you've already begun planning your trip for 2022. It's never too early to begin preparing, especially when there are so many incredible places to visit! 
The top travel destinations for 2022 are showcased below. These places provide something for everyone, whether you're searching for a lavish all inclusive resort or an action-packed excursion. There's something on this list for everyone, from exotic destinations like Phuket and Hawaii to more familiar destinations like Paris and New york. So get your travel bucket list out and start making plans for your next journey!
1. Venice, Italy
Venice is an ideal trip for people looking to discover a new city. This canalside town is rich in history and culture, and there's no better way to immerse yourself in it than by taking a gondola ride down one of the numerous canals. It has the sensation of a dream come to reality, and you will undoubtedly make lifelong memories. It offers the ideal balance of rest and exploration, and you'll quickly fall in love with it. Furthermore, Venice is known for its cuisine, so make sure to try some of the local fares while you're there!
2. The Maldives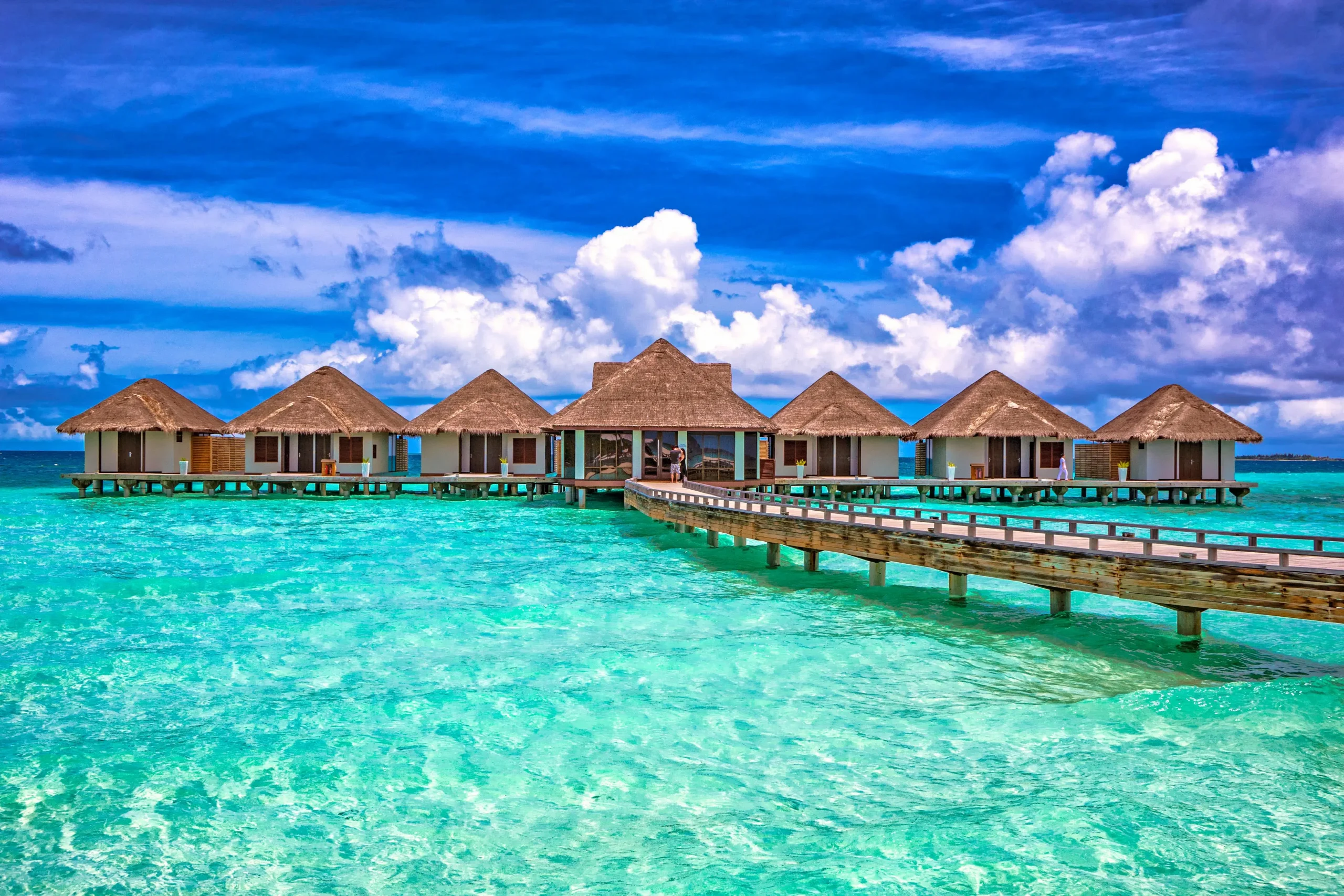 Do you want to have a pleasant beach vacation? Then the Maldives is the place to go. This island nation has some of the world's most gorgeous beaches, making it the ideal destination to relax. You may spend your days lazing on the sand or enjoying the brilliant blue seas at one of the many luxury resorts available. The Maldives is also a fantastic scuba diving destination, with several reefs teeming with marine life. Many visitors travel from all over the world to enjoy the Maldives' natural beauty and tranquility.
3. Tahiti
Consider Tahiti for a totally unique holiday. This French Polynesian island, situated in the South Pacific Ocean, is a favorite honeymoon and anniversary vacation. With rich jungle greenery and towering waterfalls, the scenery is stunning. You may spend your days relaxing on the beach or taking in the sights of Tahiti. Hiking, motorcycling, and diving are just a few of the activities available. Meanwhile, don't forget to sample some of the local cuisines! Tahiti is famed for its delicious fruits and excellent fish meals.
4. Paris, France
Paris is a must-see for anybody visiting Europe and is a classic destination for any visitor. Paris is ideal for foodies, wine connoisseurs, artists, and fashionistas. There's plenty to see and do in this lovely city, from the Eiffel Tower to the Louvre Museum. While you're here, don't forget to have a drink of wine and some delectable French cuisine. It is known as a love city, so if you're single, you could discover your soul mate here. Furthermore, Paris will host the 2024 Summer Olympics, making it a must-see destination in 2022.
5. Spain
Spain is a popular tourist destination for a reason: it caters to all tastes. There's plenty to see and do in this wonderful nation, from its breathtaking beaches to its active nightlife. And don't forget about the cuisine! Spain is home to some of the world's greatest tapas. So whether you want to rest on the beach or party all night, Spain is the place to go. It will provide you with the ideal opportunity to learn about a different culture while also allowing you to sample some delicious cuisine.
6. New Zealand
New Zealand is an outdoor enthusiast's dream. There's no better spot to get away from it all and reconnect with nature than with its gorgeous scenery and multitude of activities. New Zealand offers a diverse range of activities, from hiking and riding to skiing and canoeing. You may even go bungee jumping or skydiving if you're searching for a bit more adventure. Furthermore, New Zealand is home to some of the world's friendliest and most hospitable people.
7. Australia
Despite its reputation as a land of beaches and steamy tropical jungles, Australia is one of the world's most diversified nations. Australia has something for everyone, with rain forests, scary deserts, snow-capped mountains, and a rough coastline. You'll also find adventure here if you're seeking it! There are lots of things to keep you occupied, from surfing and diving to hiking and camping. You'll have a nice experience Down Under because Australia is recognized for its kind people.
8. Norway
Norway is a nature lover's dream, with its breathtaking coastlines, snow-capped mountains, and immaculate waterfalls. It is home to some of the friendliest people you will ever encounter, in addition to being one of the most beautiful nations in the world. Norway should be at the top of your list if you like hiking, camping, or skiing. You may even go dog sledding or ice fishing if you want a truly unique experience!
Conclusion
To conclude, the destinations listed above are the most popular places to visit in 2022. All of these places have something unique and intriguing to offer, so make sure to include them in your itinerary! Traveling is one of the most effective methods to extend your horizons, learn about various cultures, and create lifelong experiences.